We are delivering family friendly Air Conditioning Services at affordable prices Brisbane Wide
AT CK ESA we've been cooling and heating our clients houses and businesses in Brisbane for many years. Our family friendly approach, quality workmanship and value pricing positions us as one of Brisbane's preferred suppliers of Air Conditioning systems.
Our friendly team is always on-hand to help you through every step of the process. Learn more about our Air Conditioning Services below or get in touch with our team now to request your free quote!
Request a Free Quote
Contact Us
Request a Free Quote in under 2 mins
Choose CK ESA Family Friendly Air Conditioning Services and never look back.
If you are looking for an Air Conditioning company that has put their customers pockets and interests first since day one, then you've come to the right place. Since is was first founded, CK ESA has grown from strength to strength allowing us to share our quality Air Conditioning products and services with more and more happy customers throughout Brisbane. We specialise in all Air Conditioning applications for residential and commercial settings, including ducted airconditioning, multi split airconditioning, split systems and more.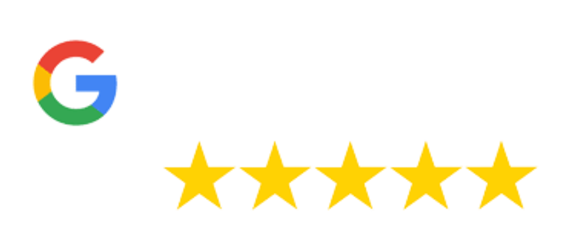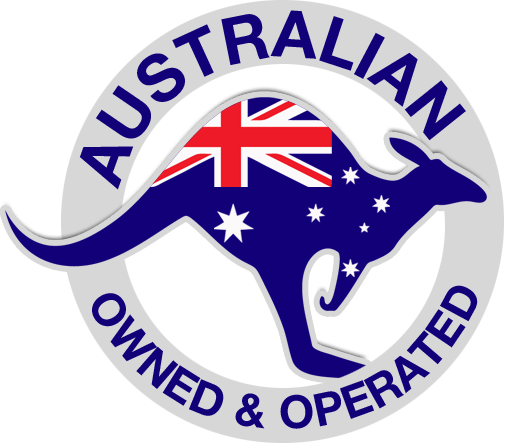 Competitive & Affordable Prices
We are committed to offering our customers the best products and services at the most competitive prices.

Energy Efficient & Eco Friendly
Our products and solutions are designed having the environment and energy efficiency in mind.

Qualified Industry Recognised Staff
In order to ensure the highest standards, we only employ the best industry qualified professionals.

Open & Honest Communication
Personalised service, with open and honest advice and transparent communication every step of the way. Design & Installation
We can take care of the whole process for you. From system design, installation, service to energy audits and everything in between.
Best Range & Quality Suppliers
We constantly work with our suppliers to offer you the best product range at the most affordable prices.
Our Air Conditioning System in Brisbane
Providing our Brisbane customers with only the best Air Conditioning Brands
At CK ESA we pride ourselves in sourcing our air conditioning installation materials and products from the best and most reputable suppliers in the market.
CK ESA is an Official Daikin Partner in Brisbane
Air is essential to our existence, and our role in protecting it continues to expand. Since our founding in 1924, we have devoted ourselves with unbridled passion to overcoming the ever-evolving challenges of air to become the leading manufacturer of air conditioning equipment.
See the range
CK ESA is an Official Mitsubishi Electric Partner in Brisbane
From it's founding in 1921, Mitsubishi Electric has been at the forefront of Japan's technical ingenuity and product innovation. From it's first hit product—an electric fan for consumer use—Mitsubishi Electric has continued to create a long list of "firsts" and groundbreaking new technologies that have shaped its business fields all around the world.
See the range
Our top rated Split Air Conditioning Systems
(Wall Mounted)
Wall mounted split and multi split air conditioners are probably the most common systems. The two main advantages are that wall units are always the cheapest option to install; they are also easy to retrofit in rooms without the need for building works or redecoration. They are long, thin and placed at a high level on the wall.
Split and multi split air conditioning units are also exceptionally quiet. You should avoid air conditioning models over 8kW in power as they are mainly intended for commercial applications and can be quite noisy. Our professional team will ensure you get the optimal solution for your home.
A single wall unit will usually be able to cool or heat most rooms; however, larger rooms sometimes require an additional unit.
See Our Full Range
Request a Quote
Our most popular Ducted Air Conditioning Systems
Ducted Air Conditioning Systems are the most aesthetically pleasing air conditioning solution for homes and businesses. Ducted air conditioning systems can be used to cool multiple rooms; however, the downside with this setup is that you cannot control each room temperature individually (unless of course you have multiple ducted systems feeding each separate room). The ducts transporting warm or cool air and cooling units themselves are hidden within a false ceiling, so all that you see is a small and neat grille in the ceiling.
There are various grille designs available you can choose from to suit different shapes and sizes of room. Our expert team will talk you through the various solutions available, so you can achieve exactly the look and performance you're after.
See Our full Range
Request a Quote
Low Wall-Mounted Air Conditioning Systems
Low wall-mounted air conditioners are often used in sun-rooms, attics and other rooms where the wall area does not allow for a standard wall mountable unit at the top of the wall. These units however, are suitable for any room in the home.
They are very similar to standard wall mounted units (discussed above) except they are placed at a low level on the wall. They can be a little bit more expensive than traditional wall mounted home air conditioning units, but customers sometimes prefer them because, as with radiators, they are placed out of their line of sight.
If you are interested in having low wall-units installed, please get in touch with our friendly team and we will help you design a suitable solution.
See Our Full Range
Request a Quote
Don't know what size Air Conditioning is right for your room?
Use our free online calculator to find out the correct size Air Conditioning system for your room
Getting the right size system for your home is important. An oversized air conditioner presents a number of problems that can be crippling and result in needing to replace the unit years before its time. You'll also be wasting energy during the short period when it does run. As a result of this increased level of moisture produced by an oversized air conditioner, the air quality in your home can deteriorate. This is a problem for anyone with asthma or any other respiratory disease.
An under sized unit also has its own issues as it never completely completes a cycle. Under sizing a unit will provide cheaper upfront cost but will cost more money when it comes to your electricity bill every quarter. Running more often and not completing a cycle add strain to the outdoor compressor, putting more wear and tear on the unit than it requires in turn giving you a sorter life span of your beloved system.
Click on the button below to access our free online calculator:
Calculate now
Air Conditioning Solutions Especially Designed for Brisbane's Weather and Climate
We also call Brisbane Home, and understand that not any Air Conditioning system will do the job right
We have all noticed over the years that the summers are getting hotter for longer. Brisbane's hot months last from November – early-March, with high temperatures and humidity. During the height of summer, temperatures can reach as high as 40-45°C, with the average floating around 31-33°C.
As Brisbane locals, we understand these unique weather conditions and can assist you in choosing the best air conditioning solutions for your home or business.
Contact Us
Free Air Conditioning Quotes Available Brisbane Wide, online or over the phone
With our user friendly online system you can request your air conditioning quote in under 2 mins, alternatively we will be more than happy to assist you over the phone.
We provide a free air conditioning quotation service no matter how big or small the job. All quotations and inspections are carried out and prepared by our experienced air-conditioning engineers who can tackle even the toughest of air conditioning installations. To request your free quote, please click on the button below.
Request a quote online
Call us on: 07 3392 9067